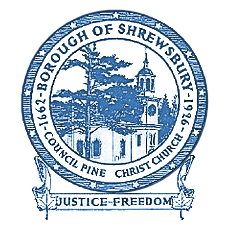 **Special Municipal Court Notice** - May 27, 2020
Until further notice, the Shrewsbury Boro Municipal Court is scheduling Virtual Court Sessions. Please contact the court office at (732) 842-2868 with your email address and to receive instructions on appearing by video. Thank you
John Parker Park (Patterson Park) - Renovations Starting June 8, 2020
Attention Residents: The John Parker Park, "Patterson Park" on Patterson Avenue is scheduled to have renovation work begin on June 8th. The work is being performed by Z-Tech Contracting and will last approximately 2-3 weeks. This project will bring a new basketball court playing surface, new fencing and an upgraded playground to the park. Please avoid the park during construction. We apologize for any inconvenience this may cause and we look forward to seeing our residents enjoy a beautiful new park once work has been completed. Thank you.
Sign Up for CivicReady Now!
It only works if you sign up! Register now for our Mass Notification System and get alerts and notifications regarding the Borough of Shrewsbury.