Borough of Shrewsbury Tax Sale Information
**Notice From Department of Public Works - Brush & Leaf Pick-Up**
Senior Property Tax Reimbursement - Deadline Extended
Please be advised that the filing deadline for 2019 Senior Freeze (Property Tax Reimbursement) applications has been extended to December 31, 2020. The original deadline was November 2, 2020. Please contact the Property Tax Reimbursement Hotline at 1-800-882-6597 with any questions. Thank you, Tom Seaman - Tax Collector
**Attention - Riding Safety Notice**
Monmouth County Road Project - Notice of Roadway Construction
Shrewsbury Historical Society - Wedding Dress Exhibit - October 3rd - November 28th
Monmouth County Regional Health Commission - Flu & Pneumonia Vaccinations
Department of Health - COVID-19 Testing & Contact Tracing
The Department of Health's (DOH) Community Toolkit as a component of the Department's education campaign on COVID-19 testing and contact tracing.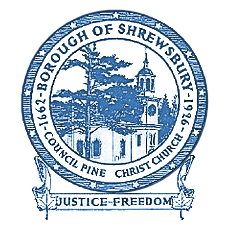 **Special Municipal Court Notice** - May 27, 2020
Until further notice, the Shrewsbury Boro Municipal Court is scheduling Virtual Court Sessions. Please contact the court office at (732) 842-2868 with your email address and to receive instructions on appearing by video. Thank you
Sign Up for CivicReady Now!
It only works if you sign up! Register now for our Mass Notification System and get alerts and notifications regarding the Borough of Shrewsbury.