Message from Mayor Erik Anderson
Welcome to the Borough of Shrewsbury!
On behalf of the Governing body, we would like to also welcome you to our new website! This website is updated to be more user-friendly and informative and we hope that it's easy to navigate for residents and guests alike. To ensure transparency, we will regularly update the site, as we are continually looking to improve communication with our residents. As always, we are here to help make Shrewsbury Borough a pleasant experience for you and your family.
**Planning Board Meeting Cancelled**
Please be advised that the regular meeting of the Shrewsbury Planning Board scheduled for February 19, 2020 has been cancelled. The next regular meeting is scheduled for March 18, 2020 @ 7:30 pm. Please contact (732) 741-4200 x-115 or email lkelleher@shrewsburyboro.com with any questions.
Sign Up for CivicReady Now!
It only works if you sign up! Register now for our Mass Notification System and get alerts and notifications regarding the Borough of Shrewsbury.
2020 Paper Shredding Dates
19th Amendment Commemoration
The year 2020 marks the Centennial of the ratification of the 19th Amendment which granted women the right to vote in the United States of America. The Monmouth County Clerk's Office has launched a year-long initiative to commemorate the centennial and to encourage the residents of Monmouth County to reflect upon the importance of voting rights and this historic milestone in American democracy.
Reminder To Borough Pet Owners
The 2020 Dog and Cat license renewals were mailed out the first week of January. Please return these into the Clerk's Office as soon as possible! Late fees begin to accrue at $5 per month (per animal) beginning February 1st. State law requires that all licensed pets be current on their rabies vaccines at least through 11/1/2020. Feel free to call (732) 741-4200 x 108 if you have any questions.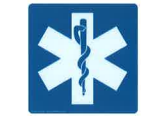 Shrewsbury First Aid
Become a Shrewsbury First Aid volunteer today!