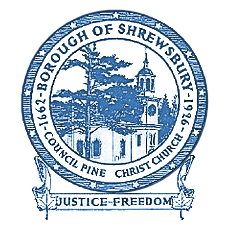 **Message from Mayor Anderson** - JCP&L Update
**JCP&L Outage Update** - Tropical Storm Isaias
JCP&L - Ice & Water Activation for Monmouth County
**ATTENTION SHREWSBURY RESIDENTS** - Cooling & Charging Stations
Cooling and phone charging stations will be available at the Shrewsbury Fire Station – 783 Broad St. This is a free service to all our residents from 9:00am until 8:30pm tomorrow, Thursday – 8/6/20. Available stations will be located inside and outside the building for your convenience.
**There is limited capacity for this service and facial covering/masks must be worn at all times**
Excessive Heat Week of July 19, 2020
Hazardous Weather: Excessive heat with daytime highs in the 90s, and maximum heat index values near or above 100 degrees Fahrenheit, for most of the area. In addition, during the worst of the heat wave (Sunday through Tuesday),
Applications To Be Heard - Zoning Board Meeting - August 5, 2020
Important Message from the Office of the Tax Collector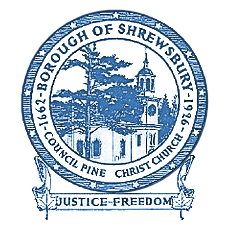 **Special Municipal Court Notice** - May 27, 2020
Until further notice, the Shrewsbury Boro Municipal Court is scheduling Virtual Court Sessions. Please contact the court office at (732) 842-2868 with your email address and to receive instructions on appearing by video. Thank you
Shrewsbury First Aid Squad Acknowledges Award Recipients
The Shrewsbury First Aid Squad is pleased to announce the following recipients of awards to student residents of our Borough:
Jillian Doody (Graduating Eighth Grader)
The Tom & Betty Clark Memorial Award for Health Studies: $250.00
Sydney Kodama (Graduating Red Bank Regional Senior)
The Thomas P. Maletto Memorial Award for Outstanding Achievement in Volunteerism: $500.00
Sean McCabe (Junior member – Shrewsbury First Aid Squad & Graduating Senior)
Scholarship payable towards Tuition: $1,000
Matthew Samaha (Junior member – Shrewsbury First Aid Squad & Graduating Senior)
Scholarship payable towards Tuition: $1,000
John Parker Park (Patterson Park) - Renovations Starting June 8, 2020
Attention Residents: The John Parker Park, "Patterson Park" on Patterson Avenue is scheduled to have renovation work begin on June 8th. The work is being performed by Z-Tech Contracting and will last approximately 2-3 weeks. This project will bring a new basketball court playing surface, new fencing and an upgraded playground to the park. Please avoid the park during construction. We apologize for any inconvenience this may cause and we look forward to seeing our residents enjoy a beautiful new park once work has been completed. Thank you.
Sign Up for CivicReady Now!
It only works if you sign up! Register now for our Mass Notification System and get alerts and notifications regarding the Borough of Shrewsbury.