2020 General Election Information - November 3, 2020
For all updates on the 2020 General Election, please refer to our Election Info. tab above.
Shrewsbury Historical Society - Wedding Dress Exhibit - October 3rd - November 28th
Department of Health - COVID-19 Testing & Contact Tracing
The Department of Health's (DOH) Community Toolkit as a component of the Department's education campaign on COVID-19 testing and contact tracing.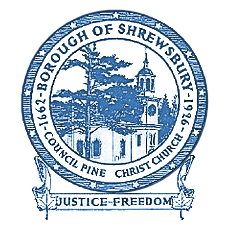 **Special Municipal Court Notice** - May 27, 2020
Until further notice, the Shrewsbury Boro Municipal Court is scheduling Virtual Court Sessions. Please contact the court office at (732) 842-2868 with your email address and to receive instructions on appearing by video. Thank you
Sign Up for CivicReady Now!
It only works if you sign up! Register now for our Mass Notification System and get alerts and notifications regarding the Borough of Shrewsbury.